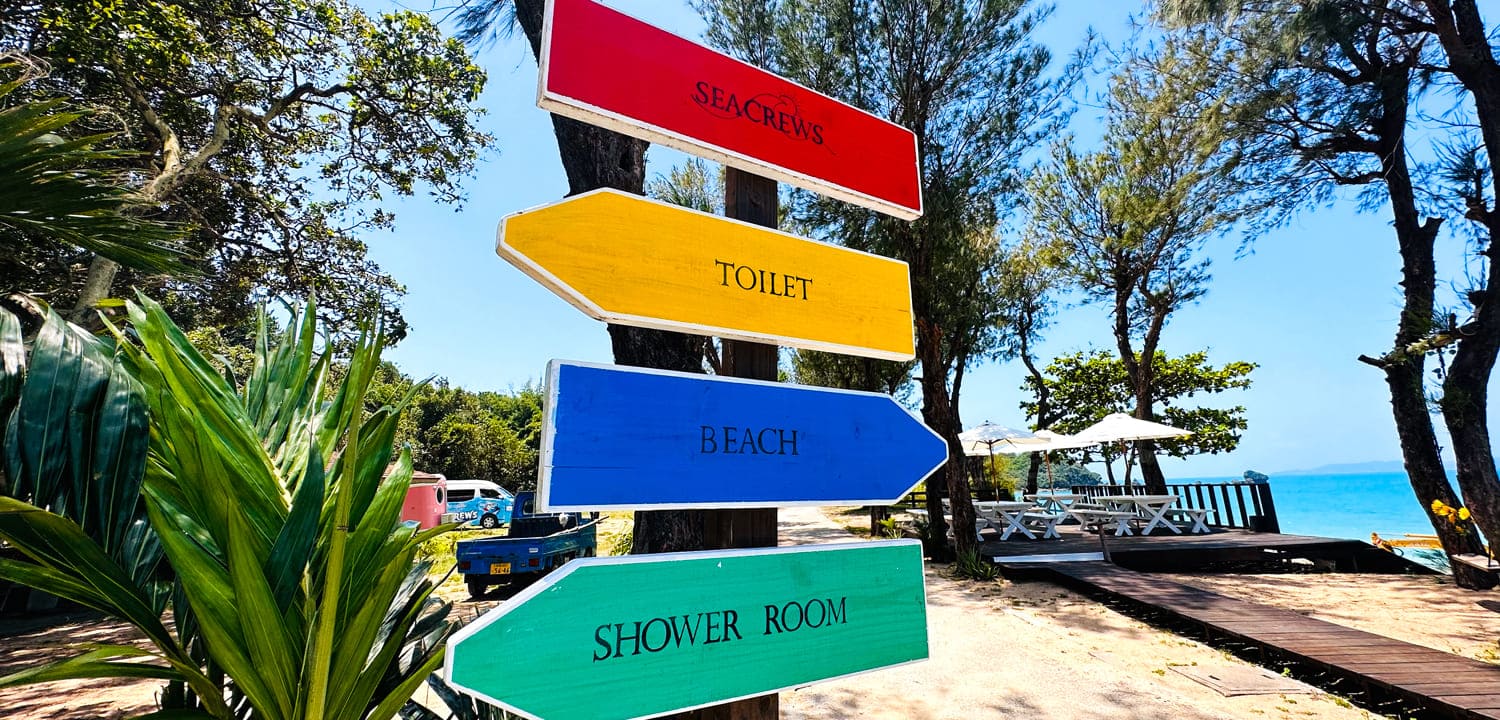 Let me introduce you to the Our facility includes a shop, dressing rooms, powder rooms, and more. We also have a photo spots where you can take pictures with the nice view of Tsuken Island.
Shop / Reception

Powder Room(Female only )

Outdoor and indoor showers

Photo Spot!
Shop / Reception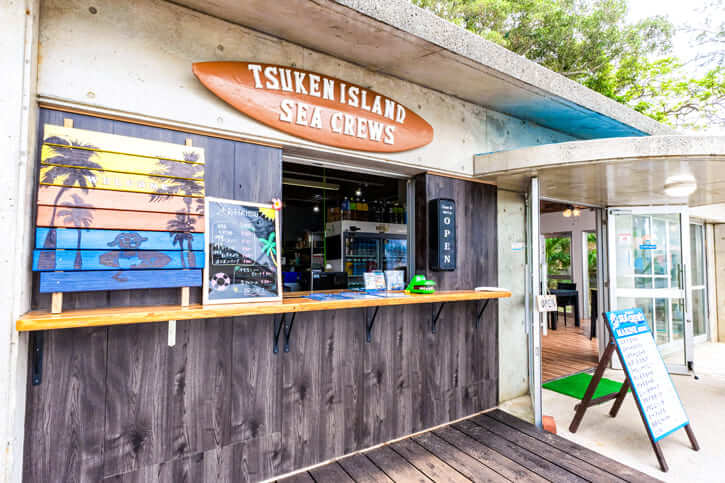 At the Tsukenjima Sea Crews, we offer a range of facilities including a reception, dining area, amenity sales, as well as changing rooms, a powder room, shower rooms, lockers, and restrooms. Our store provides an extensive menu of meals and beverages. Please note that indoor dining seating is available exclusively for meals other than BBQ.
Shop
・indoor dining area
・dressing room(free)
・Powder room(female only・free)
・shower(2min / ¥100) ※¥100 coins only
・locker(¥200)
・Restroom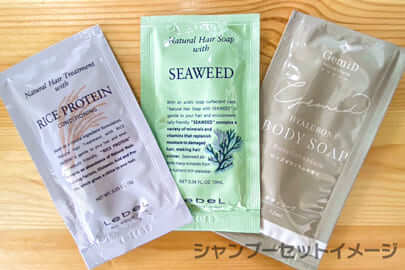 items available for purchase
・food、light meal、beverages 、alcohol、shaved ice and more
・shower set(shampoo / conditioner/ body soap)
・sandals
・floaty
・beach ball
・Sea Crews Original Towel
・Sea Crews Original Bath Towel
・Sea Crews Original Polo Shirt
・Sea Crews Original Rash guard
Rentals
We provide wetsuits, beach umbrellas and more to rent.
For more information go to our "Rentals" page.
Powder Room(Female only )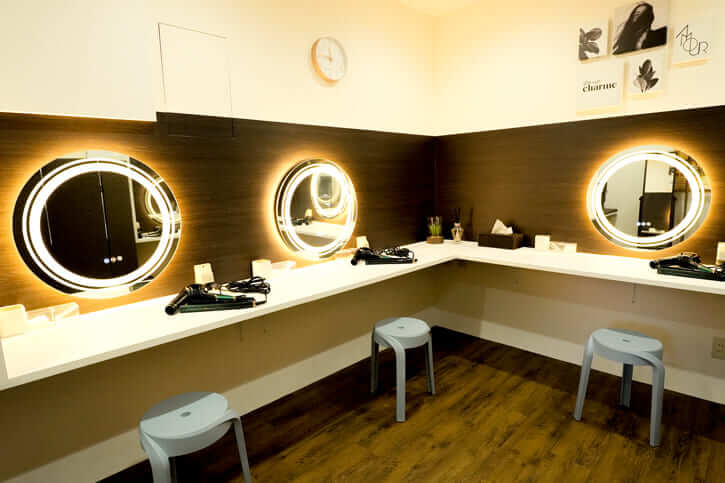 Our powder room includes necessities such as blow dryers, hair iron, hair elastics, and more.
amenities
・Blow dryer
・hair iron
・cotton
・cotton swabs
・elastics
・tissue
Outdoor and indoor showers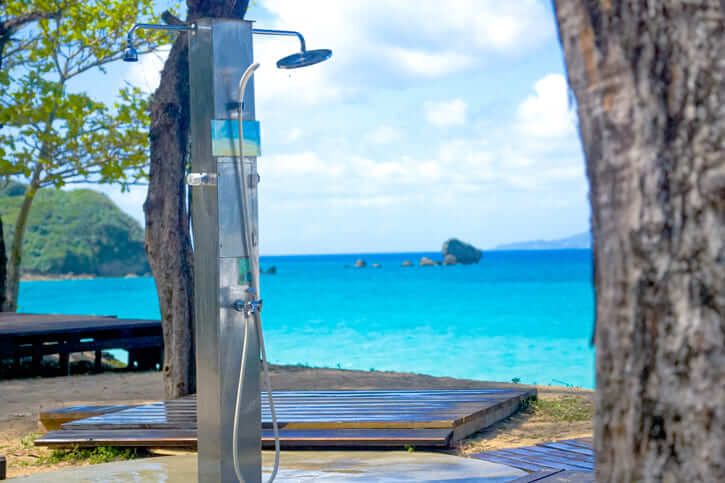 The outdoor shower is available for use free of charge.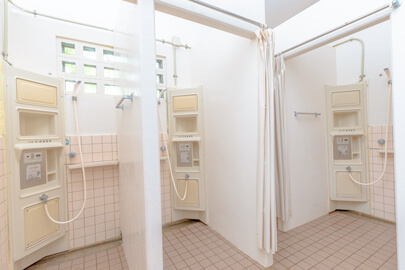 Shower rooms
We have established separate shower rooms for men and women.
* Indoor showers (2 minutes / 100 yen) can be operated using 100 yen coins only.
Photo Spot!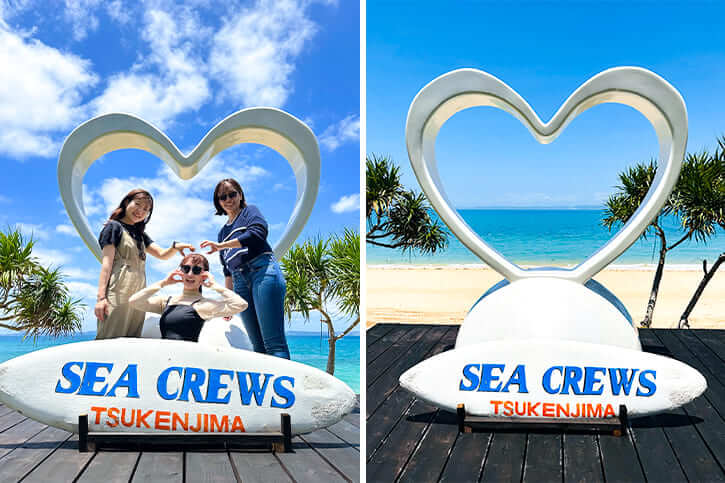 ・Sea Crews Heart statue
Heart statue is a popular photo spot here at Sea Crews.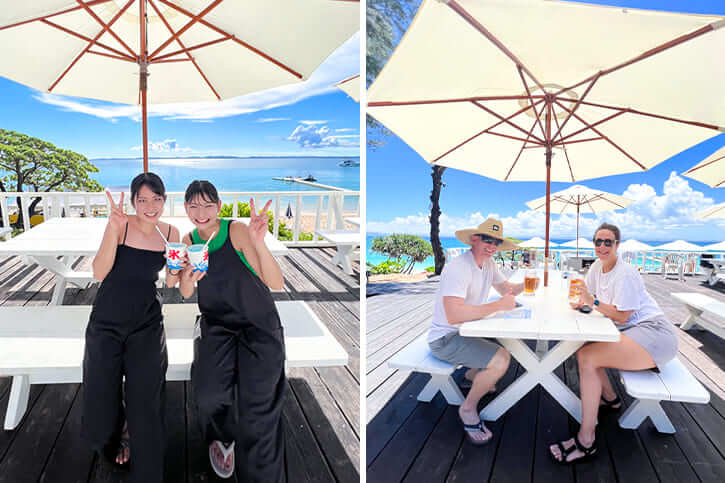 ・Wooden Deck
Our wooden deck is made by our own staffs!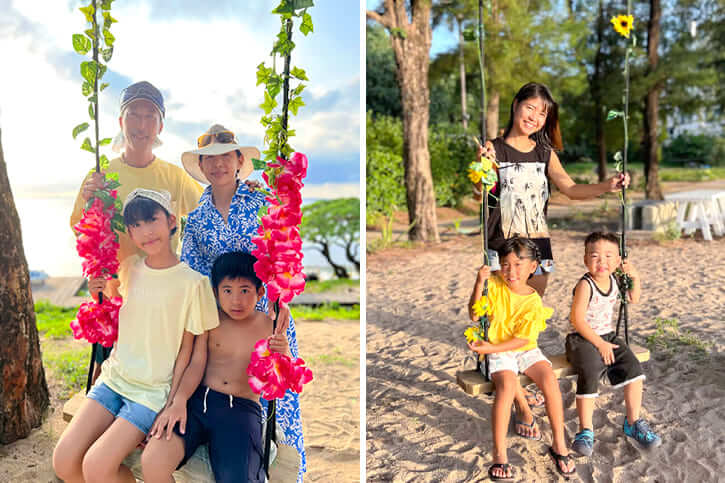 ・swing
This swing is also hand made by our staffs and is another popular photo spot at Sea Crews.